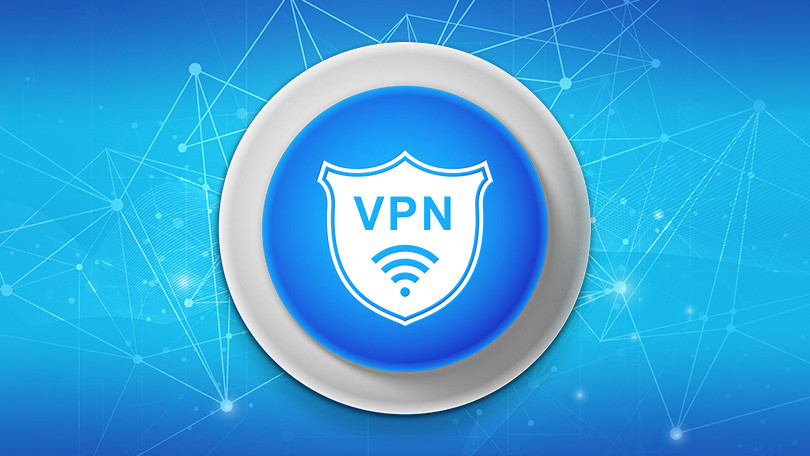 PureVPN Review – Features, Pros, and Cons
For most people, it's hard to imagine life today without Virtual Private Networks (VPNs). To some Internet users, a VPN is as essential as the Internet itself. A VPN provides a reliable way to surf the net anonymously by protecting and encoding your Internet connection's IP address. It also gives you an additional layer of protection when surfing on less secure networks, for example, public Wi-Fi. In this VPN review, we will take a look at PureVPN, its pros, cons, and how it measures against other VPN alternatives on the market today.
PureVPN was first launched back in 2006 by its host company, GZ Systems. The company has its headquarters in Hong Kong, China. One of the best things about PureVPN is the fact that it is compatible with all operating systems like Windows, Android, Mac, Linux, and iOS. It's the oldest virtual private network provider in the world. From their humble beginnings of just having two servers the company has enlarged their network to 2,000 servers in more than 180 countries in Europe, North America, and Asia.
PureVPN was initially launched to enhance IT security in offices and businesses. It provided a way for employees and management to access data without restrictions and fears of cybersecurity. Today, PureVPN is used all over the world by businesses, travelers, freelance workers, and anyone who wants to access geographically restricted content on the Internet. The VPN service has its own share of flaws but provides some great features and functionalities to enrich your Internet browsing experience.
Our Recommendations
We strongly recommend using NordVPN over other services. The service is second to none and the pricing is only $2.99/month with this offer. Visit this site to signup today.
Also Read: Our PureVPN vs NordVPN Review here
PureVPN Features
PureVPN is packed with cool features to give you freedom and security while browsing the web. It also provides extra add-ons to boost the security of your Internet connection. You also get dedicated IPs and other helpful functionalities.
Here are some of the key PureVPN features:
1. Split Tunneling Feature
PureVPN has a great feature called split tunneling which is actually a two-way tunnel that you can use for your unencrypted and encrypted traffic. Using their split tunneling, you can create a Wi-Fi hotspot and connect the VPN to different devices with the option of choosing which device uses the local ISP and which one can access the Internet via the VPN.
If you only want to encrypt one area of your traffic, for example, your torrenting traffic, and leave your usual browsing history unencrypted, you can easily do it using PureVPN's split tunneling feature. PureVPN has one of the best split tunneling features in the VPN industry. This is a useful feature when you don't want to spend a lot of VPN resources on sites that don't require any encryption such as your Facebook account.
2. Improved Kill Switch Feature
There have previously been a lot of complaints about PureVPN's Kill Switch feature but lately the company has fixed some of the key issues and problems cited by its users. The Kill Switch feature provides protection to your data and enhances anonymity. It ensures that your personal data and IP address details are not shared with third parties and other users. With a good kill switch, you can browse safely knowing that your details are not compromised or leaked to hackers and government authorities.
A good number of PureVPN customers have complained in online reviews and testimonials about the company's kill switch feature failing even up to two or more times. You can test if it is still working simply by clicking the disconnect button from the VPN's desktop application and check if your connection is automatically disconnected.
3. Leak Protection
A VPN service provides a safe way to browse the Internet anonymously which is why it should have the best protection against information leakage. PureVPN has been doing a good job of providing sufficient protection against data leakage despite a few complaints by users about its promise of 100% anonymity and data protection. If you want complete anonymity, you would fare on better by combining PureVPN with an anonymous browser such as Tor. This will give you more privacy and you will be able to avoid leaks.
4. Torrent Support
You can also use PureVPN for all your torrenting needs. The service comes with a virtual router that you can connect to the real router and share your VPN with other additional devices for faster torrenting. You can even run PureVPN with over ten devices running at the same time.
PureVPN Pros
Here are some of the advantages of PureVPN over other VPN services:
Excellent Compatibility with Other Devices
One of the best things about PureVPN is the fact that it is compatible with a wide range of devices. It has an impressive list of supported devices including both mainstream mobile and desktop platforms as well as routers, gaming consoles, and even casting devices.
Supports the following devices:
Amazon Firestick
Routers
Microsoft Surface
Roku
Kodi
Android TV
Now TV Box
Boxee Box
PlayStation
Xbox
Chromecast
Raspberry Pi
iOS apps
We tested their Windows and Android apps and found that although the Android app works perfectly, their Windows app has several functional issues and problems. A good thing though is that they support both Amazon Firestick and Roku, which is great for accessing geo-restricted TV content. Not many VPN providers nowadays provide support for Roku and Firestick. PureVPN also does a good job with Kodi. It has an easy flawless installation process on Kodi.
1. Torrents Allowed
Stream support is an added advantage when using this device. This is the only service that has the capability to stream at a good speed. The PureVPN has no streaming restriction unlike other services that allow torrents. You can use PureVPN to stream in multiple devices at the same time. This feature allows you fast and efficient torrenting experience.
2. Extra Features
It's always interesting to work with a device that has pretty cool features. The add-ons that come with this VPN make it even more fun. The other features like the switch kill enhance your security while browsing anonymously. Kill Switch gives you a peace of mind when you are sure that any activity you indulge online is safe from prying eyes. Another cool feature is split tunneling which allows you to create two connections, one for encrypted traffic and the other one for unencrypted use such as accessing your personal Facebook account, which doesn't require any encryption.
3. Dedicated IP Address
PureVPN provides its users with dedicated IPs, which is an extra feature that you won't find in other VPNs such as ExpressVPN. A dedicated IP is quite useful in unblocking almost every geo-restricted service or website. PureVPN provides two types of dedicated IPs.
The first type is available free of charge for all users who have an existing subscription plan. The dedicated IP address will help you to unblock specific services and websites but you'll have to share the IP with other users of PureVPN. It comes free of charge and you can even contact their support to get a specific IP to help you access a particular website that you are having trouble accessing.
The second type of dedicated IP address comes at an additional cost over and above your subscription plan. The good thing about this type of dedicated IP is the fact that you don't share it with other PureVPN users. This option is perfect for gaming as well as unblocking restricted content and streaming services. Dedicated IP addresses are not easily blacklisted which is why paying the little extra cost makes sense. The exclusive dedicated IP at PureVPN costs an additional $1.99 per month over your subscription plan.
4. PureVPN App Blocker
Most internet users prefer to block distractions when doing something serious online. Social media and online games distractions can be an obstacle and often create inefficiency in your work as an employee, independent worker, or student. You would be more productive if you willingly blocked some applications so you can concentrate more on your work and avoid wasting precious time. There will be time for social media and games after your work is done. This is where PureVPN's app blocker becomes really useful.
There have been other app blockers on the market but PureVPN's app blocker works better than the rest for several reasons including the following:
It blocks high-risk websites automatically and prevents data loss while maintaining your online security.
The app blocker gives you full control over the exact apps that you want to block. For example, you can choose to block notifications from Facebook, Twitter, and Instagram any time you want to.
You have the ability to choose the exact times to block the apps. For example, you can choose to block content from social media and gaming websites when your kids are studying and then disable the feature after they have completed their homework or when they take a long break.
You can even use the app blocker to lock specific apps on your phone which prevents kids from messing up with your smartphone.
The app blocker can be used by both individual users and businesses or organizations.
PureVPN is known for having an easy-to-use interface. The same applies to its App Blocker which is actually a one-click activation system.
5. Servers Across the Globe
PureVPN boasts of impressive server coverage with over 2,000 servers in more than 141 countries worldwide. Most VPN providers only target European and North American locations for their servers but PureVPN provides a great global mix for its server locations. Besides the usual coverage locations in Europe and North America, PureVPN has servers in Asia, Africa, and other rare places such as Papua New Guinea, Myanmar, and Madagascar. This allows users to connect to any server of their choice that serves them best.
PureVPN Cons
Besides all the impressive features discussed above, PureVPN has its own share of shortcomings as cited by most of its users and based on our own tests. So much has been said about PureVPN by real users across the web and one thing that a majority of them agree on is that the service fails miserably compared to other players in the VPN industry. It is true that their plans are comparatively more affordable and that they provide users with some cool features besides having a good selection of servers worldwide but this list of "pros" hardly outweighs their shortcomings.
Let's look at some of the major "cons" of using PureVPN.
1. Extremely Slow Speeds
A speed test done on SpeedTest.net for PureVPN servers in different locations showed that, on average, the VPN has atrociously slow speeds. The US server had a download speed of just 29.41Mbps and upload speed of 29.06 Mbps while the Asia server located at the company's headquarters in Hong Kong had miserable speeds of just 6.77 Mbps for downloads and 3.62 Mbps for uploads. The UK server based in London had the best performance with a download speed of 62.48 Mbps and upload speed of 45.90 Mbps. Most of their competitors have servers in the same locations with more than double the upload and download speeds.
2. DNS and Personal IP Address Leaks
Security is the main reason why we use VPN services. You use a VPN to protect yourself from hackers prowling public Wi-Fi networks and to bypass censorship laws among other things. This means that when you are shopping for the best VPN service, personal security should always be your primary concern.
Sadly, PureVPN doesn't do a good job in protecting your personal IP and ensuring that you browse the Internet completely anonymously. A quick search online will reveal countless instances where customers have complained that their DNS and IP addresses were leaked while using the PureVPN services. If security is your primary concern when looking for a VPN service, as it should be, we highly recommend you look for another provider such as NordVPN.
3. Doesn't Live Up to Its No-Logs Policy
By now you must have realized that PureVPN doesn't live up to most of the promises they make. And they do make Big Promises if you've seen their homepage. For instance, they market their products as Zero Logs VPN but on closer inspection of the small print in their terms and conditions you'll realize that this is hardly the case.
They claim that they don't keep any logs but on the same paragraph tell you that your connection and bandwidth are kept in record "to maintain the quality of our service." They don't keep logs but still store your connection and bandwidth records! That's absurd and confusing to say the least. It's true that keeping connection and bandwidth records helps improve service but then they shouldn't advertise their products as Zero Log VPN if they store your personal data.
4. Their Netflix Servers Don't Work as Expected
PureVPN states that they work with Netflix but if you do a simple test to prove this claim you'll realize that PureVPN servers are blocked by Netflix in the US, Canada, UK, and Netherlands. You may get one or two servers to work but unfortunately most of them don't. Compared to other VPN providers, PureVPN actually ranks very low in our list of Netflix-Friendly VPNs.
5. Poor Customer Service
To be fair enough, PureVPN have a 24/7 Live customer service. However, the service's performance is nothing to write home about. We sent a simple query about one aspect of the service to their customer service team and the support agent responded by asking whether I had a PureVPN account or subscription before they could answer the question. On closer inspection and examination of the responses from the agent, it was quite evident that unlike the company's claims of using real live support agents, they use automated chat service. Either that or their live support people are the most poorly trained customer care agents in the industry. Whichever the case, you cannot ignore the fact that PureVPN needs to do a lot to improve their 24/7 Live customer support service.
6. False Advertising
All the cons discussed here demonstrate that PureVPN uses deceptive advertising practices to attract customers. If you consider their extremely slow speeds, poor customer service, the non-existent No Log policy, then you'll agree that they are not completely honest about the claims they make when advertising their services.
Let's consider a few examples of claims they make in their advertising but fail to live up to.
PureVPN markets their products as No Log VPN but they actually record your connection and bandwidth usage
They say they have a professional 24/7 live customer care team but they evidently don't and if they do then theirs is the most lackluster and insensitive team of agents in the industry.
PureVPN claims to protect your IP address and DNS but a simple search online will reveal countless instances where customers claim that their details were leaked out while using the company's VPN services.
The company makes a lot of promises that they either fail or half deliver. Their speeds are way below average and they are not completely honest about the quality of their services.
If you are anything like me, then you would want to trust your personal data and money to a company that delivers as promised. You'd want to deal with a VPN company that provides you with a completely anonymous browsing experience while protecting your personal information. It should be a company above reproach, which PureVPN, in my opinion, is not.
Is PureVPN Recommended?
From the cons discussed above, it is quite evident that we don't recommend PureVPN as the best option on the VPN market today. It is indeed true that they have great split tunneling and torrenting features as well as the most affordable prices and a wide server coverage but when it comes to security and performance, they really underperform. In my opinion, you'd fare better by paying a little extra to a VPN provider who guarantees anonymous and safe services with the best speed and an excellent customer support team.
There's nothing as disappointing as an unresponsive customer support when you are having a technical or billing problem with your VPN. You need a prompt and helpful service from the 24/7 live customer care team to avoid long service interruptions.
PureVPN services also happen to be the slowest when compared to other VPN providers. If you want a VPN provider with the best download speeds, excellent customer support, and reasonably priced plans, then avoid PureVPN and instead go to NordVPN. I highly recommend NordVPN because it has almost the same price as PureVPN but delivers far more superior services.
NordVPN allows you to securely browse the web anonymously and even access geo-restricted websites and services. Their VPN is also great for torrenting/P2P, streaming videos, and accessing every type of geographically blocked content. The company has a large network of servers with over 5,200 servers. In terms of security, NordVPN uses industry standard AES 256-bit encryption and OpenVPN protocol with double data protection. They have great speeds and best of all you get a 75% discount coupon when you buy their 3-year plan.
---