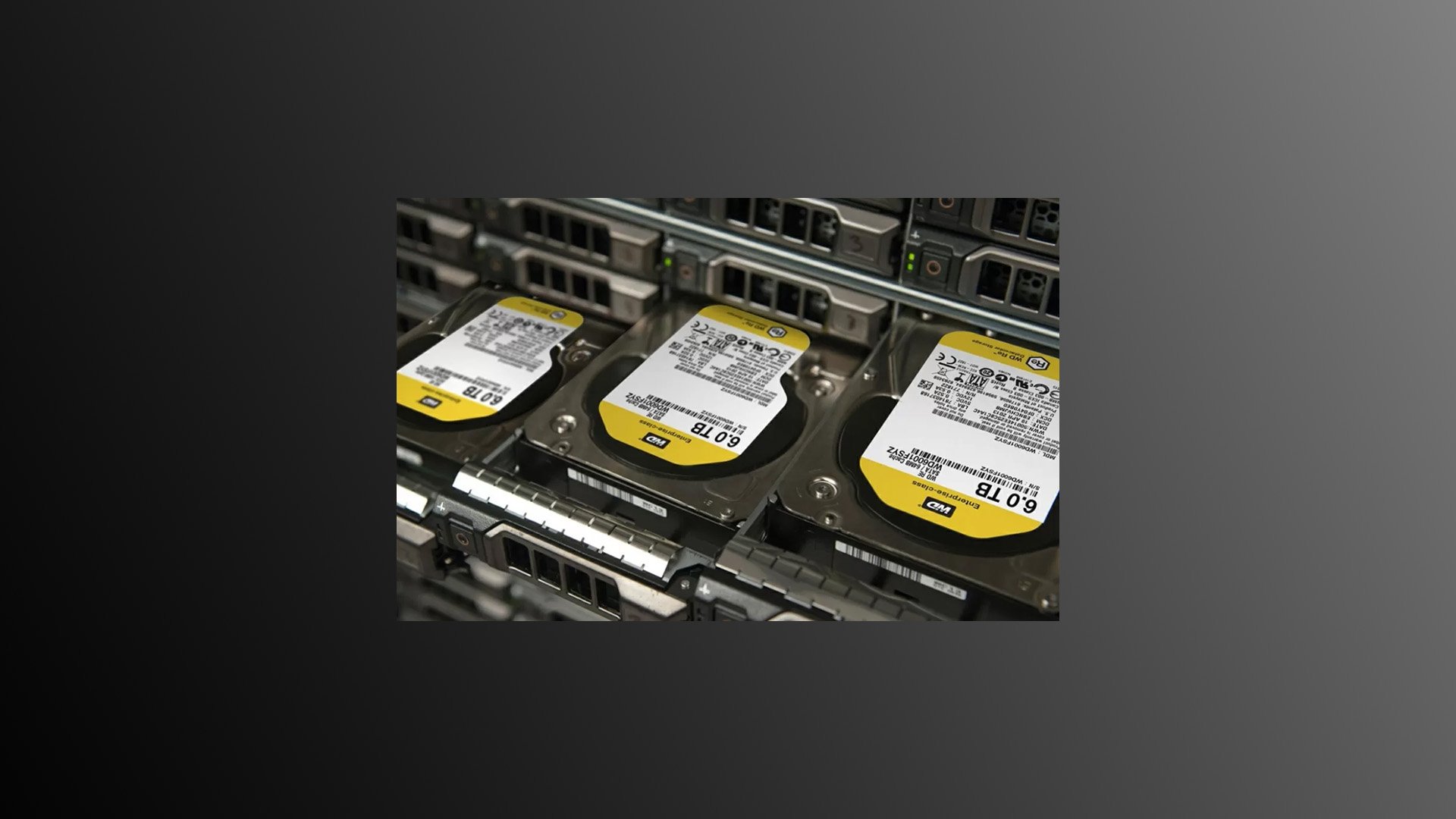 How to build a home file server
A home file server can serve many purposes. One of the most basic uses for a home file server is to centralize your photos and family memories. Perhaps you have multiple devices and want everybody in the house to have access. Another widespread use for a home server is a Plex File Server, which we will cover more in-depth later.
Consideration 1: Budget
There are numerous solutions to build a server at your residence. You could go with a simple NAS-type device or go all out and create an actual server. Of course, budget plays a significant role in what direction you decide to go in.
If your budget is less than $1,000:
You should probably stick with a simple prebuilt NAS solution. A NAS file system can sit on your network and share files through your home network. This is the least expensive option and will fare fine for most household use. We suggest using a simple NAS storage device build if you only wish to host a Plex Media Server. Otherwise, as laid out below, you can go for a fully DIY storage device build.
If your budget is over $1,000:
You can opt to build your own. Although this will take a little bit of elbow grease and concentration, a custom home file server will give you more processing resources and make for a fun hobby.
Home File Server Consideration 2: Technical Expertise Level
Even if you have a large budget for your home file server project, it doesn't mean you can build your server from parts. PC components are fragile. Be sure not to mishandle your components, or your new build will be ruined before you even have it finished. If you are willing to take this on as a hobby and put the build together yourself, then building your own is a good option.
Even though the cost to build your server from scratch is much higher than a prebuilt NAS device, the parts will be of higher quality. A custom-built server will also be able to handle a higher processing load. You should also be aware that building your own server is a time-consuming process. Of course, if you are located in the New York area our technicians would be happy to assist. If you have not built a PC before, you should expect this process to take several hours.
NAS Prebuilt Option for your Home File Server
Installing a pre-configured NAS device will save you time and money; it is also plug-and-play. The Mediasonic HFR2 features four hard drive bays which support the following RAID configurations:
RAID 0 (spanning)
RAID 0 (striping)
RAID 1 (Mirroring)
RAID 3 (Stripped set)
RAID 5 (Stripped set with distributed parity)
RAID 10 (Mirroring + Striping)
Don't forget the hard disks. The network attached storage system does not come with storage. Depending on your goals, you can set up anywhere between 1-4 hard drives in this system. I recommend at least two drives with a RAID 1 (Mirroring) set up to give you some redundancy with your files. With RAID 1, if one of your drives fails, you can pop in a new drive, and the RAID array will automatically rebuild.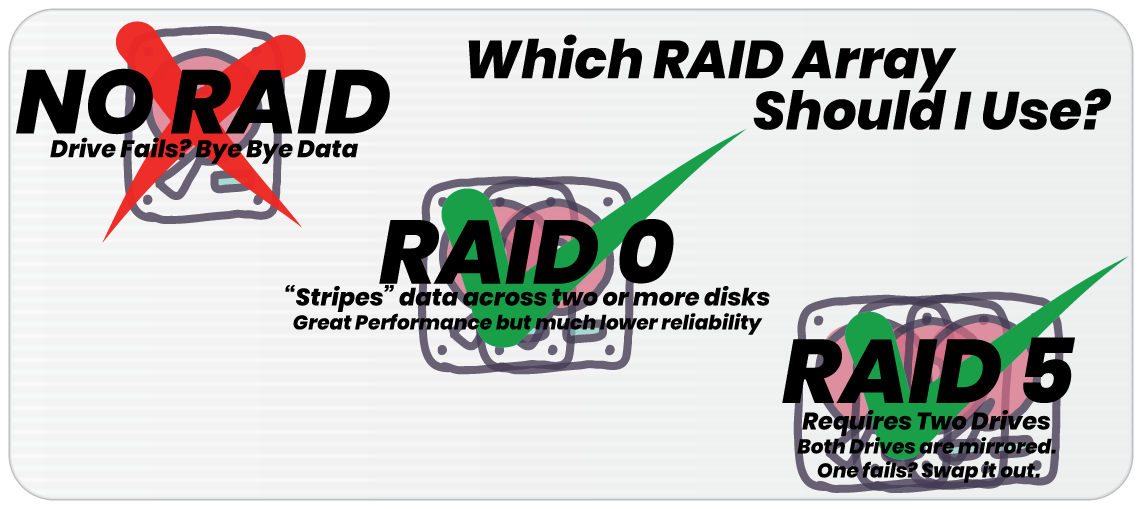 The NAS Home File Server Kit includes:
Price as of 9/23/22: $369.93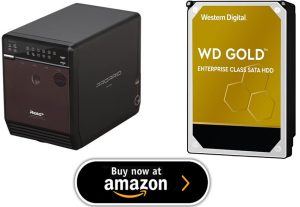 Custom Build Recommendation
The flexibility with building your server is you can upgrade or downgrade the components at any time. Just ensure whichever components you substitute are compatible with the build. Our tech team has already screened every part listed on this build as consistent. If you replace parts, verify if the CPU will fit with the motherboard socket and if the RAM you selected is compatible.
Full build specifications:
Processor – AMD Ryzen 5 5500 Processor
OS Drive: 250 GB NVMe SSD
Storage Drives: 2x WD Gold 8TB Enterprise Class HDD (8TB usable with RAID 1)
Corsair 850 Watt Power SupplyPrice as of 9/23/22: Approximately $1,400
---