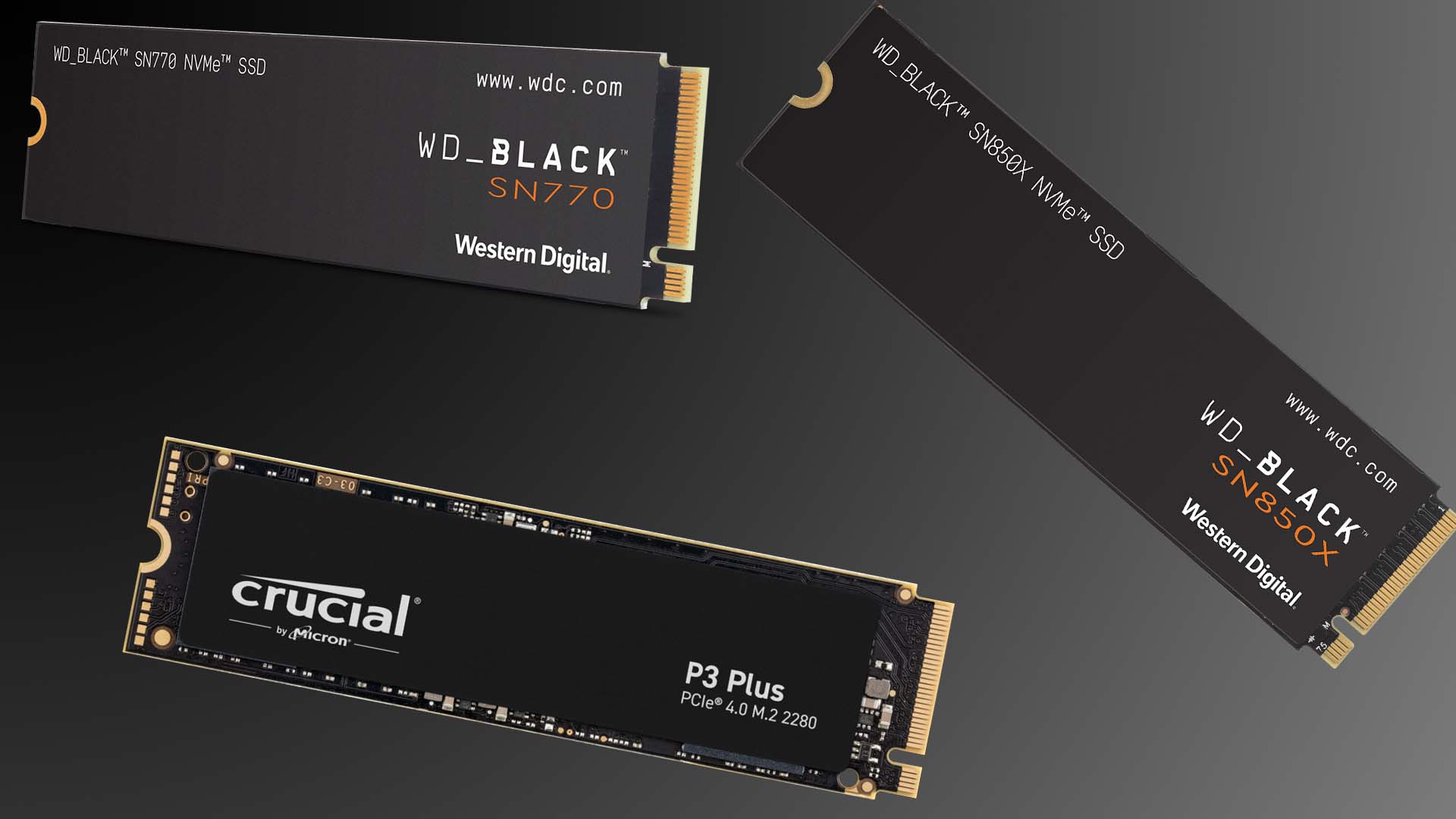 What is an NVMe m.2 drive?
NVMe stands for "nonvolatile memory express". NVMe is the next generation of drive available and sits directly in your PC's motherboard. With the large storage capacities now available in NVMe technology, many users are now utilizing NVMe drives as their primary PC storage and startup disks.
What type of performance boost can you expect from an NVMe m.2 drive?
Utilizing an NVMe drive will noticeably boost the speed of your PC. An NVMe drive will run 3-4 times faster than a SATA SSD, translating into near-instant PC reboots. Faster read and write speeds are an instant upgrade for any PC that can support it. The speed of an NVMe drive go up to 3.9 GB/second with four PCIe lanes. In comparison, the typical network adapter of a modern desktop PC only supports 1GB/second. Adding an NVMe drive to your motherboard will ensure your computer is bottlenecked only by the other components and the network.
What is the difference between a SATA M.2 SSD and an NVMe M.2 SSD?
A SATA M.2 SSD will mimic the performance of a typical SATA SSD, while an NVMe M.2 SSD will offer much better read/write rates. If you are genuinely after the performance, you should look to purchase an NVME M.2 SSD. A SATA M.2 SSD will cost less, and most end-users will not know the difference between the two products while shopping.
The average consumer may have a difficult time distinguishing from an M.2 SATA drive and an NVME M.2 drive. The two drives look almost identical. The NVME m.2 drive has only one slot between the pins, while the m.2 SATA drive has two slots.
While the two devices may look similar, the performance difference is substantial. If you want the best performance, do not be fooled for the lower cost of an M.2 SSD. Check the pins.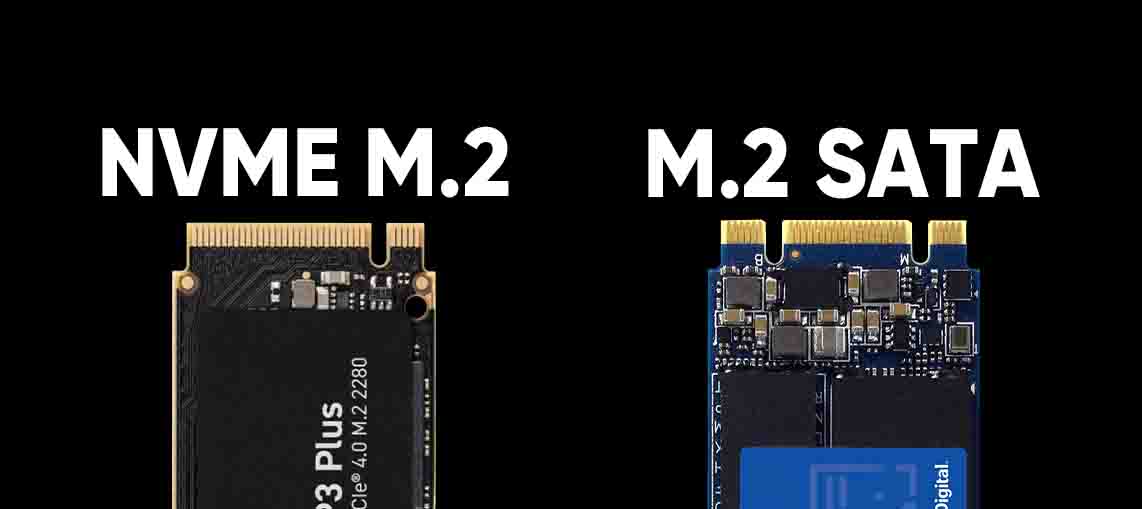 What are the different types of m.2 NVMe drives available?
The width of an m.2 NVMe drive is always the same, at 22 millimeters. The length of the drive differs. The most common m.2 NVMe size is the 2280 drive, which will fit in most modern desktop and laptop motherboards. If you are using an older laptop model, check the specifications of your motherboard and see which size slot is supported.
m.2 NVMe drives come in a few different sizes, including
30mm (known as 2230)
42 mm (known as 2242)
60mm (known as 2260)
80mm (known as 2280)
110mm (known as 22110)
Which m.2 NVMe drive should I buy?
As speed is typically the most important aspect when it comes to the decision to purchase an M.2 NVMe drive, we have ranked our five top picks based on speed.
Best NVMe drives ranked by speed:
The Western Digital Black gen4 SN850X m.2 NVME drive is targetted towards gamers with an extra application available, Game mode 2.0. The SN850X is best purchased by those looking for the best of the best. The drive by Western Digital is among the fastest NVMe m.2 SSD drives on the market, and at $134.99 for 1TB it offers a great value. In order to make sure you can enjoy the full 7,300 MB/s, ensure your motherboard supports gen4 PCIe NVMe drives.
While not as fast as the SN850X, the SN770 still packs a punch, at nearly ten times the speed of your typical 2.5 inch SATA SSD. This is a good value pick for the typical gamer, video editor, or other PC power user. Is it worth saving a few bucks here? If you do not need a 1TB drive and are looking to use the NVMe drive as a startup disk, $39.99 for the 250GB variant is a steal.
Best non-WD NVMe M.2 SSD available:

Crucial P3 Plus

Starting Price: $48.99
Connectivity: PCIe 4.0 m.2 (Backwards compatible)
Size: 2280
Speed: 5,000 MB/s
Amazon Rating: 4.7/5
Sizes available: 500GB, 1TB, 2TB, 4TB
OEM heat sink available? No
Price: From $48.99 to $322.99
When NVMe m.2 SSD's came to market, Crucial and Samsung were the two market leaders. With increased competition from storage industry Goliath's such as Western Digital and Seagate, prices for NAND storage have come down significantly. While this drive is not as fast as the variants available by Western Digital, 5000 MB/s is nothing to scoff at considering the typical SATA SSD clocks in at around 550 MB/s. If reliability is something you are looking for, an NVMe drive by Crucial may be a good option. Also, if you don't need a 1TB drive, the 500GB Crucial P3 drive is a good bargain at $48.99.
---