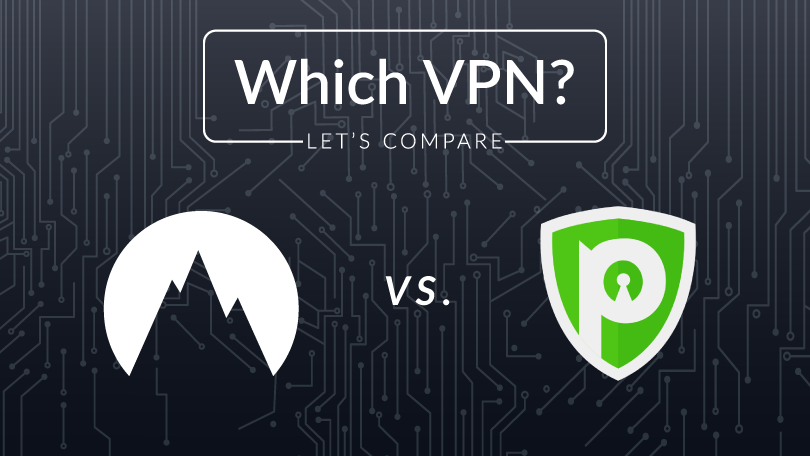 Being on this page is a good start to securing your Internet connection. A VPN service encrypts your Internet
connection so your ISP cannot resell your data, and your activities are more private. Two of the top companies
offering VPN services include NordVPN and PureVPN. We hope you enjoy the comparison of NordVPN vs PureVPN that we
have put together below.
PureVPN vs NordVPN – See the differences below
| Rating | NordVPN | PureVPN |
| --- | --- | --- |
| Server Speed | | |
| Privacy Policies | | |
| Value Rating | | |
| Price Point | From $2.99/month | From $3.33/month |
| Buy Now | Buy NordVPN | Buy PureVPN |
Based on the comparison above, PureVPN comes out ahead as the clear winner.
NordVPN miserably failed the privacy policy review since at the time of review the privacy policy was unavailable.
PureVPN did not pass the privacy policy check with flying colors either although they do have set policies in place
to protect a users information. We will discuss the review in further detail below.
Privacy Policy Review: NordVPN vs PureVPN
NordVPN Privacy Policy Review
NordVPN did not have the privacy policy readily available on their website. This is a major concern.
One of the most important aspects of selecting a VPN provider is checking how the service will protect the user.
With no set privacy policy, the customer cannot be sure if logs or stored or for what purpose. This is a major reason
to avoid using NordVPN for the time being.
Of course, we will check back and will update our review if NordVPN does in fact make their privacy policy easily
accessible on the website.
PureVPN Privacy Policy Review
PureVPN does a great job of outlining their privacy policy. When using a VPN service, it is ideal to have a service
that does not keep logs.
VPN Services without logs are hard to find anymore. PureVPN does collect the following information on their users on
signup: Name, Email, and Payment Method.
PureVPN claims that during use, they do not log origin IP address, assigned VPN server, or browsing activities. This
means if an entity were to request your information, PureVPN would have nothing to provide.
PureVPN comes very close to not logging any information on their users, and for that they deserve a 4 star rating on
their privacy policy.
Server Speed Review: PureVPN vs NordVPN
NordVPN Server Speed Review
Server speed has many variables to determine the correct outcome. First, the user must be connected to the closest
server to reduce ping on the network.
The second variable of the server speed review has to do with Virtual Private Network server overload. Some VPN
providers tend to allow more users than they can handle.
During our initial speed tests of NordVPN, we found a minimal degradation of network speed when connected to the
closest server.
The speed difference between NordVPN and PureVPN is minimal. However, if a user plans on using the VPN service
constantly, NordVPN is a slight loser in this regard when compared to PureVPN.
PureVPN Server Speed Review
PureVPN had a slight edge over NordVPN with the speed test we conducted. As stated in the last paragraph, there are
two main variables to server speed.
In order to get the best speed with minimal ping, a user should be connected to the closest server. Of course, this
is not possible when attempting to access content not available in certain countries.
We found the speeds of PureVPN to be slightly better than NordVPN. This is most likely due to a lower server load on
PureVPN.
Speed is a major factor when selecting a VPN service. For that reason PureVPN is recommended.
Value Rating Review: NordVPN vs PureVPN
The value rating between the two service providers is not just reflected in the price of the virtual private network
service. In fact, the price difference between NordVPN and PureVPN is very minimal. Cost should not be considered
heavily between the two providers.
Our value rating was weighed heavily between privacy policies and server speed reviews. NordVPN was downgraded
heavily due to their lack of a publicly available privacy policy. In fact, if the privacy policies of Nord become
available, they could become a better value than Pure.
The fact that the server speed and privacy policy were both superior on Pure made the server a clear winner for
value. The lack of major price difference also helped Pure score higher points in the value rating.
Wrapping up: Why We Recommend PureVPN
Most users end up signing up for a virtual private network service to keep their data secure.The security and privacy
of Nord cannot be accurately verified without a public privacy policy. As this is the main factor for users of
virtual networks, it is impossible to recommend Nord over Pure.
Pure has a clear, public privacy policy which lays out what information is logged during signup and use of the
service. According to Pure, usage information is not logged and therefore cannot be shared. This is a winning
statement when it comes to the two providers.
The second most important factor of virtual networks is server speed. If the speed downgrade when using a VPN was
severe, customers would not enjoy the service. Both providers came very close in this regard. At the end of the day,
PureVPN won by a small margin in our speed tests and therefore they are recommended for speed as well.
We hope this guide has shed some light on the two companies and will help guide you in your purchase.
---