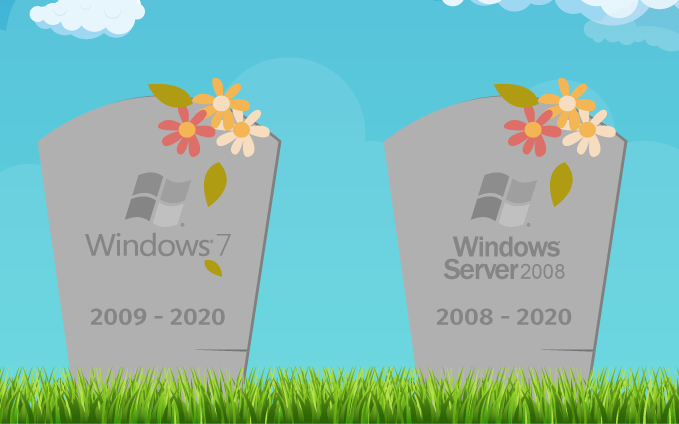 So what does that mean for the thousands of users still operating on it? It means a lot. Although Microsoft is officially ending support in January 2020, they will provide limited support to anyone willing to pay for updates until at least 2023.
Should you switch to Windows 10? Yes! But why? Windows 10 is not only the latest Windows release from Microsoft, it has many great features built in for added security. New to Windows 10 is Windows Hello, which offers an added layer of security to your device. On top of that, Microsoft brings you faster load times with Fast Boot and of course, everything else Windows 7 offered.
Is Windows 10 really that much better than Windows 7?
We've had a lot of clients call into our help desk to ask this question. If you're a heavy user, also known as a Power User, like us, then the overall speed of Windows 10 will impress you. Just the boot speed decrease has us at our desktop ready to work in mere seconds.
Windows 10 search function is faster too! Looking for that file you saved somewhere on your computer that you can't remember? Yeah, that'll just take a few seconds.
Stronger Security tools in Windows 10. Everybody remembers having to download separate anti-virus and anti-malware programs in order to protect Windows 7 computers. Whether it was Microsoft Essentials or other free anti-virus, you always compromised computer performance. Windows 10 has Windows Defender built right into the operating system so your device is protected from Day One.
Then, there is Cortana. If you're a gamer, you'll recognize this unforgettable voice from the Halo series. Who doesn't want to ask Cortana "Where is Masterchief from?".
From a Business standpoint, your office is better off with Windows 10. Not only does it protect your users from downloading malicious software and attachments, it allows better control over what they can and cannot do.
Your users can use Windows Hello, which is a facial or bio-metric recognition software that allows your users to unlock their devices by simply looking at it. Now with BitLocker built into Windows 10 Pro devices, you can ensure your critical customer data is protected should you forget your device somewhere, or if someone walks off with it.
What About Windows Server 2008?
The dreaded hours of upgrading must be sending you into shock, We know.  "Windows Server 2008 was so much easier to deploy!" Yeah… but at what cost? It is our job, as IT technicians to ensure our customers data is protected at all costs. Windows Server 2012, and Windows Server 2016 run much faster and has a much needed GUI overhaul.
Keep in mind, when upgrading from Windows Server 2008, that Windows Server 2012 and above are 64 bit operating systems. That means you're going to need to upgrade hardware. It's probably time to do that anyway, right?
Windows Server 2012 updated Hyper-V allowing you to do Live Migrations. Phew, that's gonna cut down on that dreaded downtime. No more shall you have to take down a critical system just to migrate it.

Oh my, what is this? Welcome to Windows Server 2012! Home of the beginning of a new Era in Sever Management. The Server Manager received a much needed face lift.
There are many more reasons to upgrade to Windows 10 and Windows Server 2012 or Windows Server 2016. Yes, it'll be a challenge, but why do it alone? We're here to help! Check out our Managed IT Services and reach out so we can manage this migration headache for you.
---